 Mr. Farty #2
The story about Mr. Farty being cured in the hospital surrounded by love of Mrs. Farty.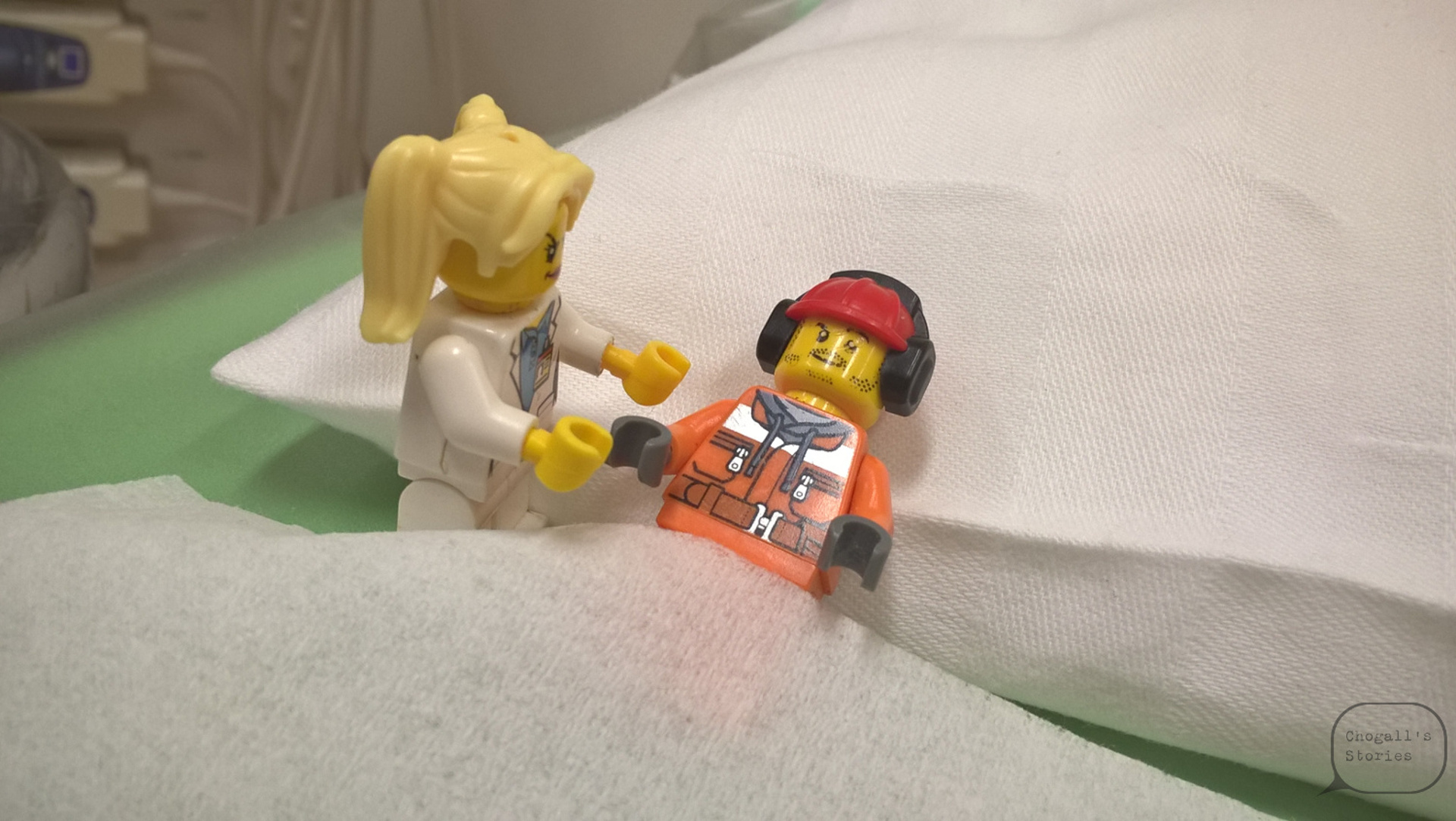 01
Superman flew with injured Mr. Farty as fast as he could to hospital. Mr. Farty lost too much blood and was dangerously pale. His fate was unclear. But Superman didn't lose hope, because best doctors started to look after Mr. Farty.
Among them, young neurologist, dr. Elsa, was really a special one.
02
Mrs. Farty: Ms. doctor, what did you find out? Will he be allright?
Dr. Elza: Extensive internal bleeding of a great severity, organs contusions – intestines, bladder, pelvis fracture. Bleeding from corona mortis, what means that junction of two arteries is disrupted. He lost approximately ona and half to two litres of blood. Acute shock.
Mrs. Farty: What is it for him, ms. doctor?
Dr. Elza: He has internal injuries and his condition is very critical. I am unable to tell, whether he survives.
Next twelve hours will be decisive.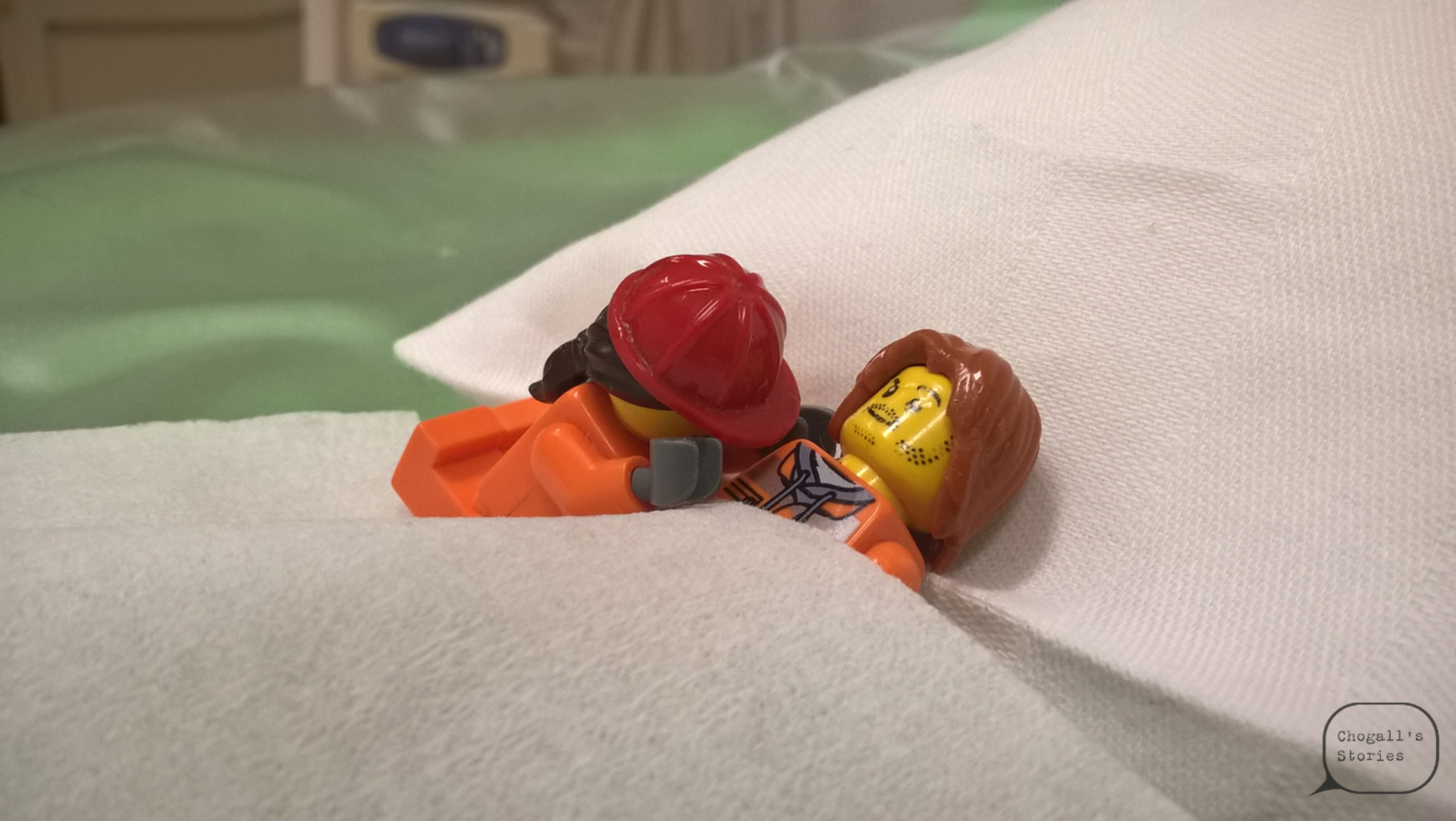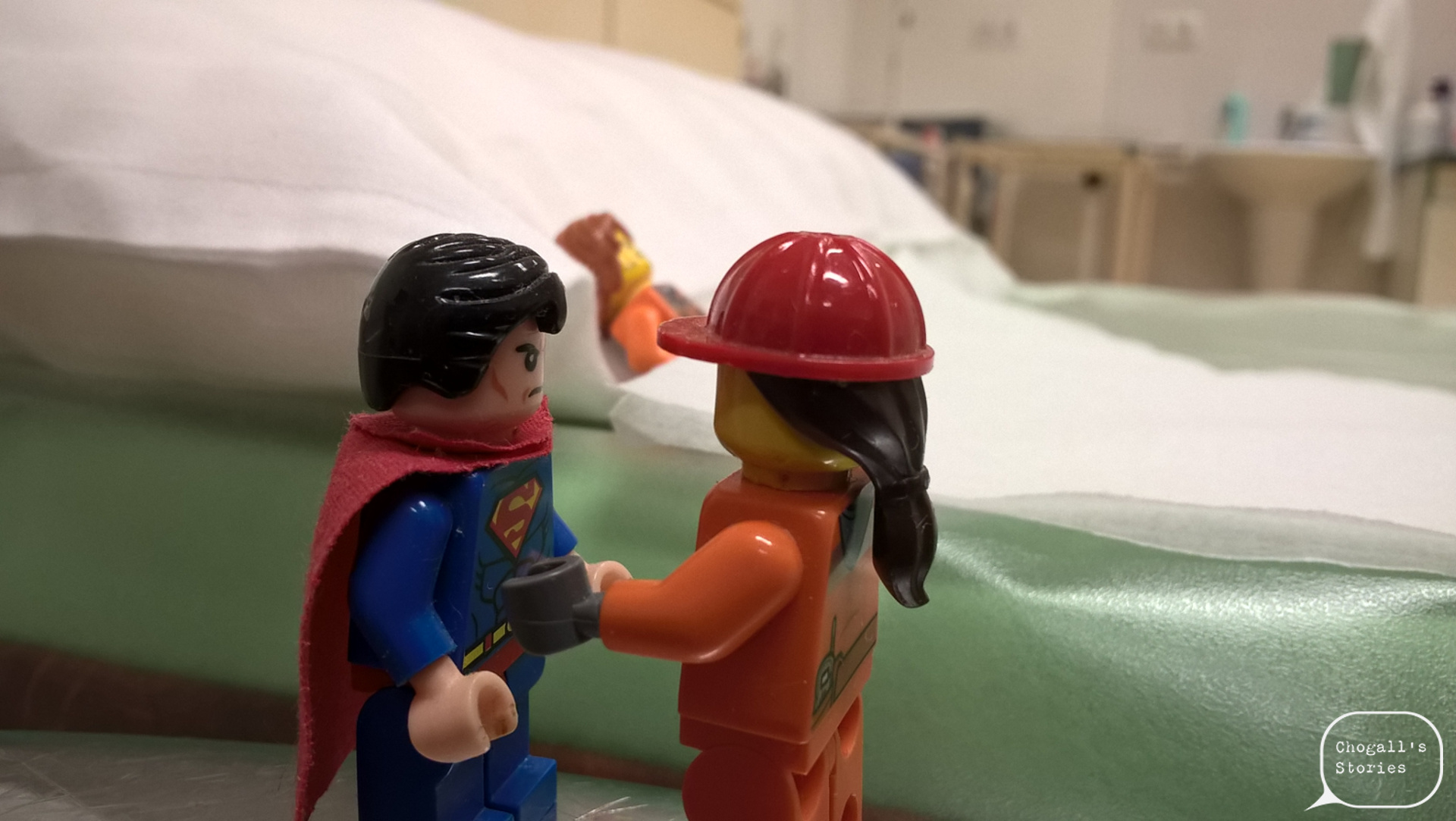 04
Mrs. Farty cried whole night. She was desperate, feeling hopeless. Therefore, Superman made her feeling better, after he stopped to find out, what's new about Mr. Farty condition.
Superman: How is he doing? What did the doctors tell?
Mrs. Farty: They know nothing yet, still waiting for results, but it doesn't look good. God, what if he dies? What would I do then?
Superman: Don't worry, we still know nothing yet. Do not lose hope. He will recover for sure. I know him for ages and he never gives up easily. Look, the doctor is comimg right now.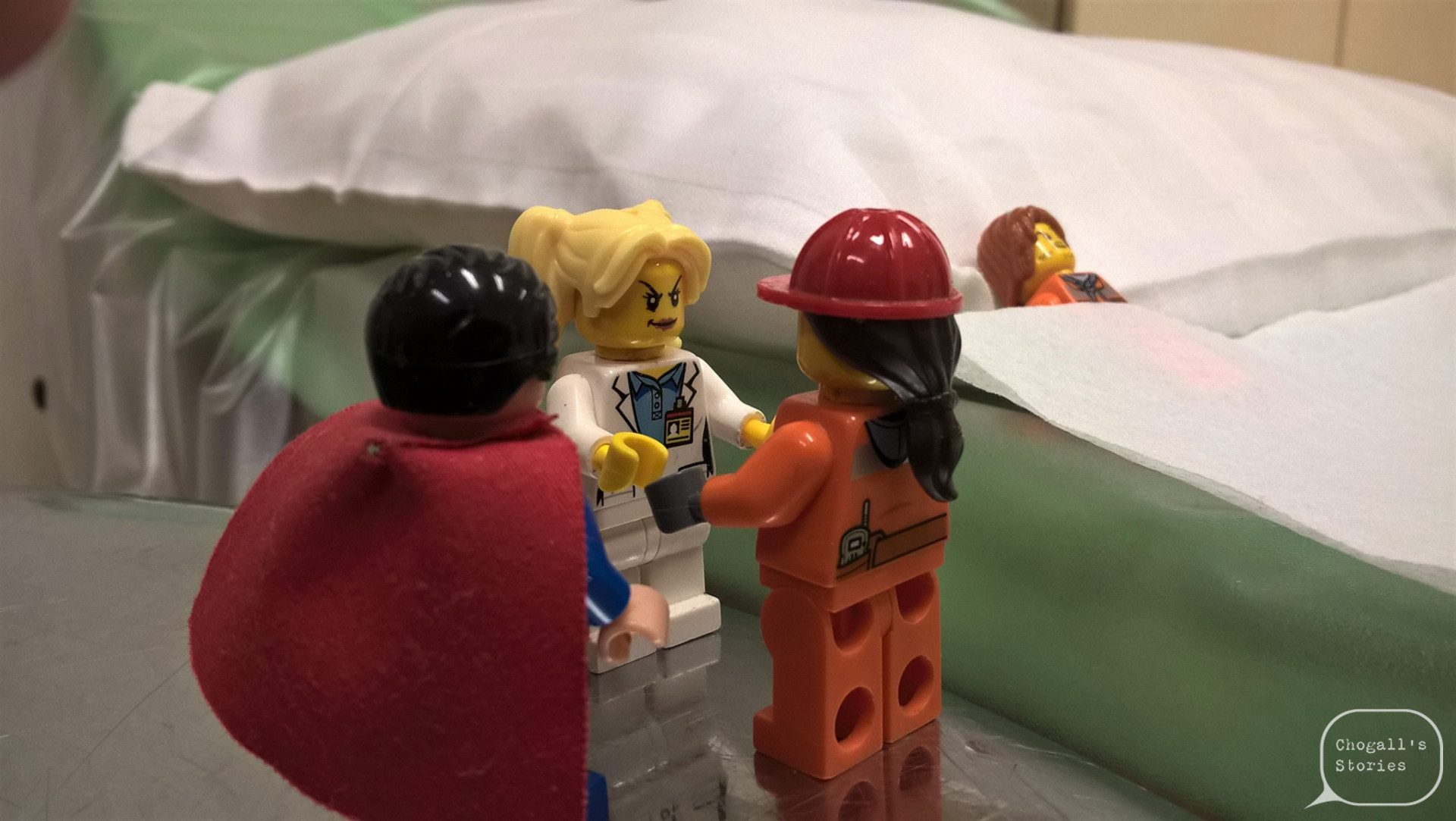 05
Superman: Greetings, Mrs. Doctor, how is my friend, Mr. Farty doing?
Dr. Elza: We have no complete results so far, but it seems he will make it. It will be complicated, but I think he will recover.
Mrs. Farty: Dear God.. .
Superman: Can I help him somehow? Bring some medicament or…
Dr. Elza: No. Now, we have to wait only.

06
Mrs. Farty couldn't fall asleep. Everything was so unbelievable. In the end, it will be fine and her dear won't die. Just like before this. Everything will end up well.. .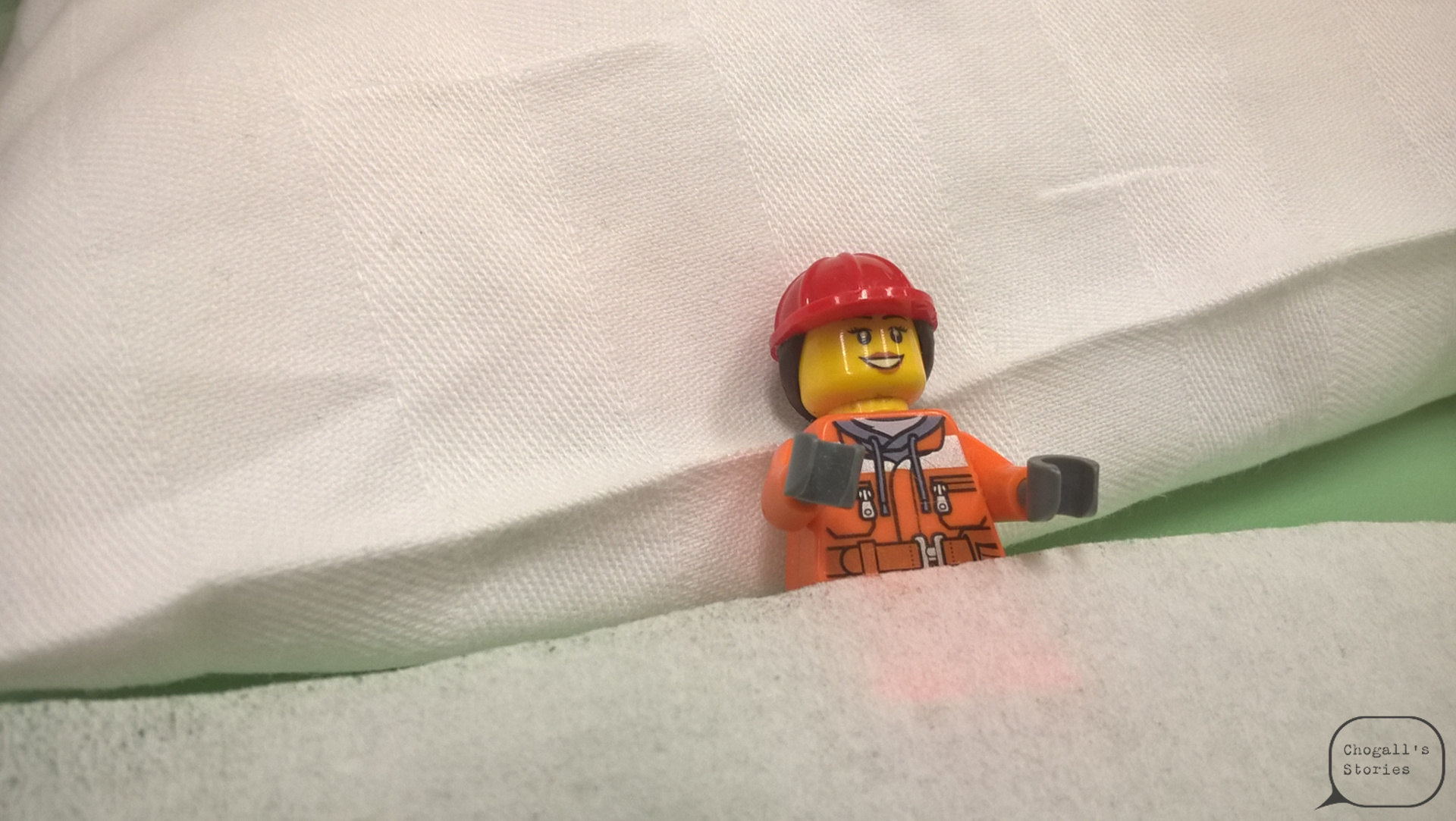 07
Mrs. Farty slept well. Next morning, she woke up, searching for her dear. But he was not there. For sure, he wouldn't be able to leave with such severe injuries. Where did Mr. Farty left?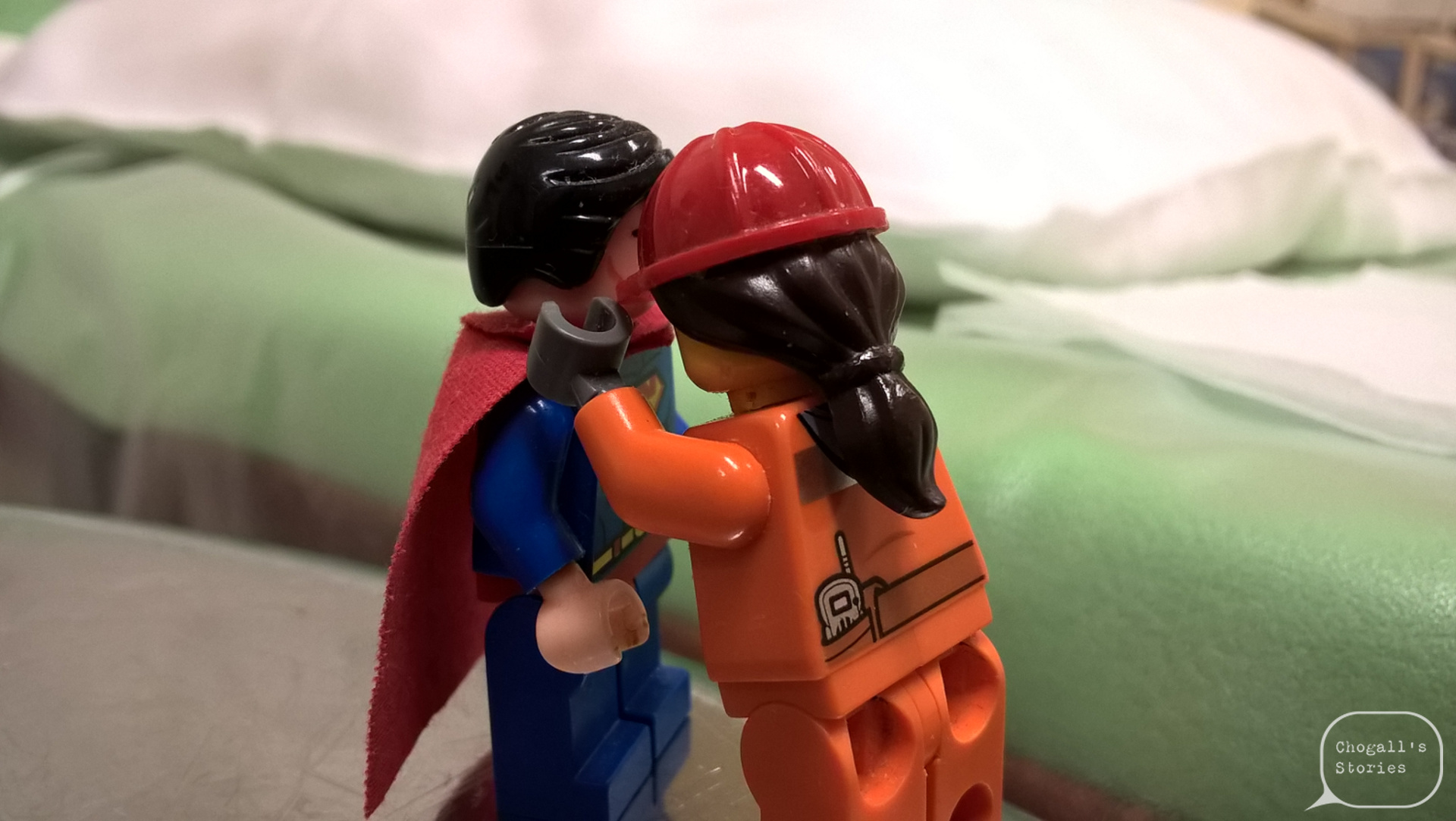 08
Mrs Farty crying over Superman's shoulder.
Mrs Farty: What will I do? At first, my dear almost died, now he vanished? I don't know what to do? I might go mad because of sadness…
Superman: Don't worry we'll find him. I'll take care of it personally and also, call others to help us. But let's go find out what happened. Maybe somebody saw something.. .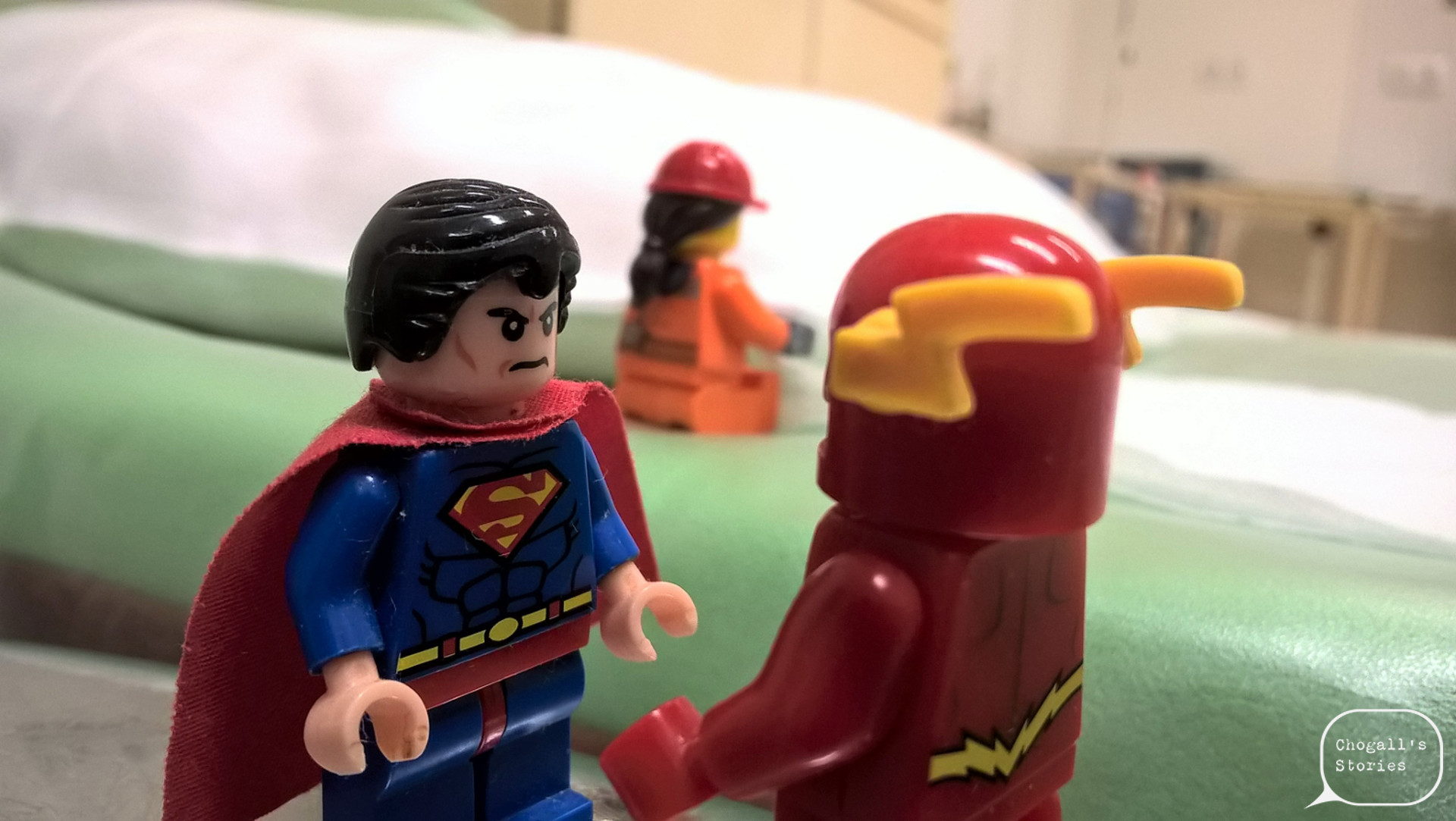 09
While Mrs. Farty was sitting and crying on her bed, Flash came.
Superman: Flash, we have to find out what happened. You can look around to search some clues.
Flash: Ok, I'll take a look around.
It lasted only a moment and Flash returned.
Flash: Something strange is happening here, nobody saw your friend leaving. Just like he vanished or so.
Superman: Great. Assembly all people here and I'll try to find out something from hospital personell.
10
My name is Barry Allen and I'm the fastest man alive.
I am seeking for my friends, to find out what happened. It will be something big. Really big. People don't tend to disappear spontaneously. Especially not him, Mr. Farty. I have to gather everyone who can help.. .
I am the Flash.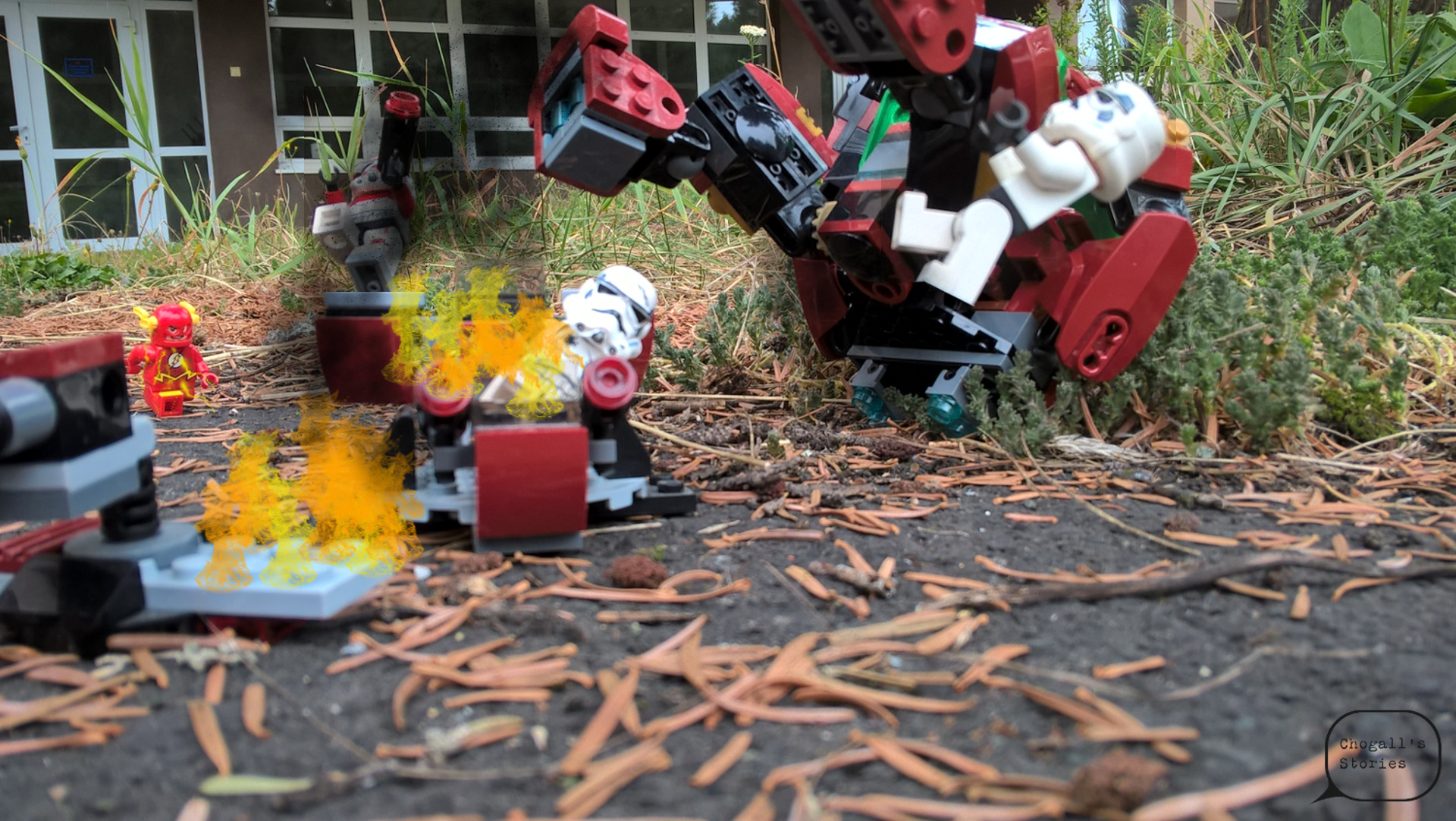 11
Flash: What happend here?