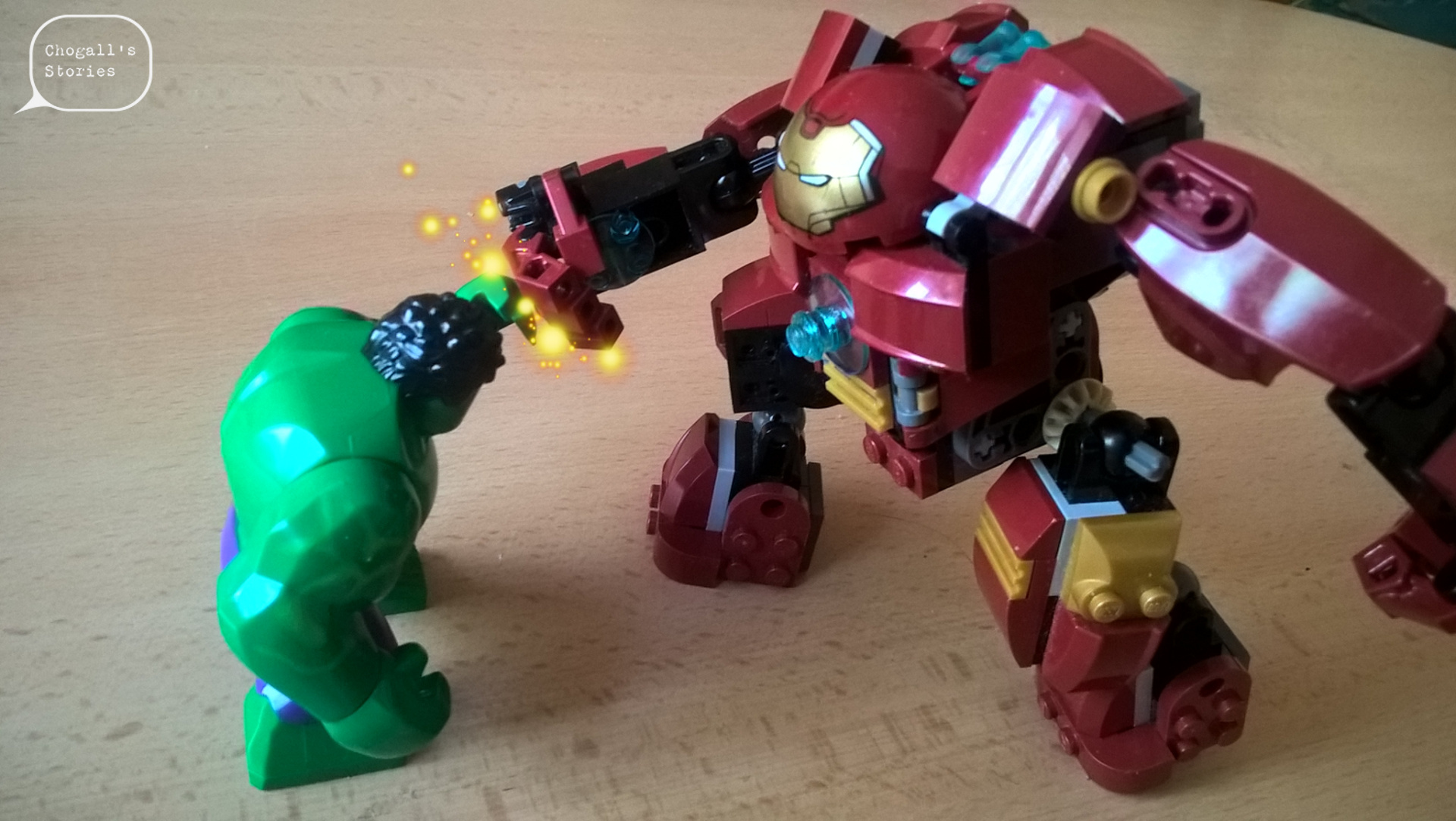 01
Sound blast echoed as an artillery shot. Everything shattered to its base.
Two undestructible monster met in fight. Hulk and Hulkbuster, called also Veronica, a machine designed to stop Hulk.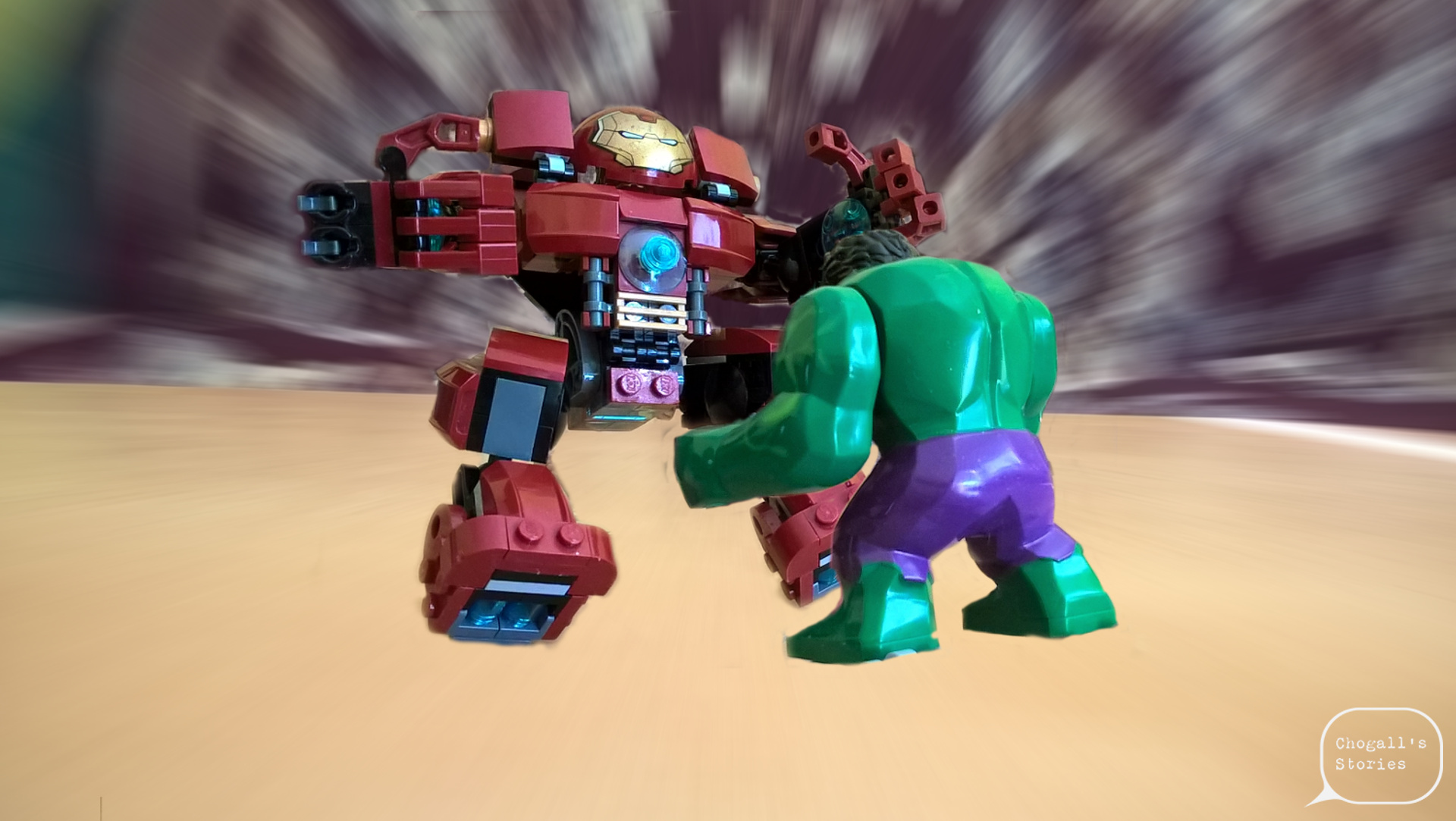 02
Hulk was more agile, he didn't hesitate to to deal the final blow. Veronica flew back without any control.. .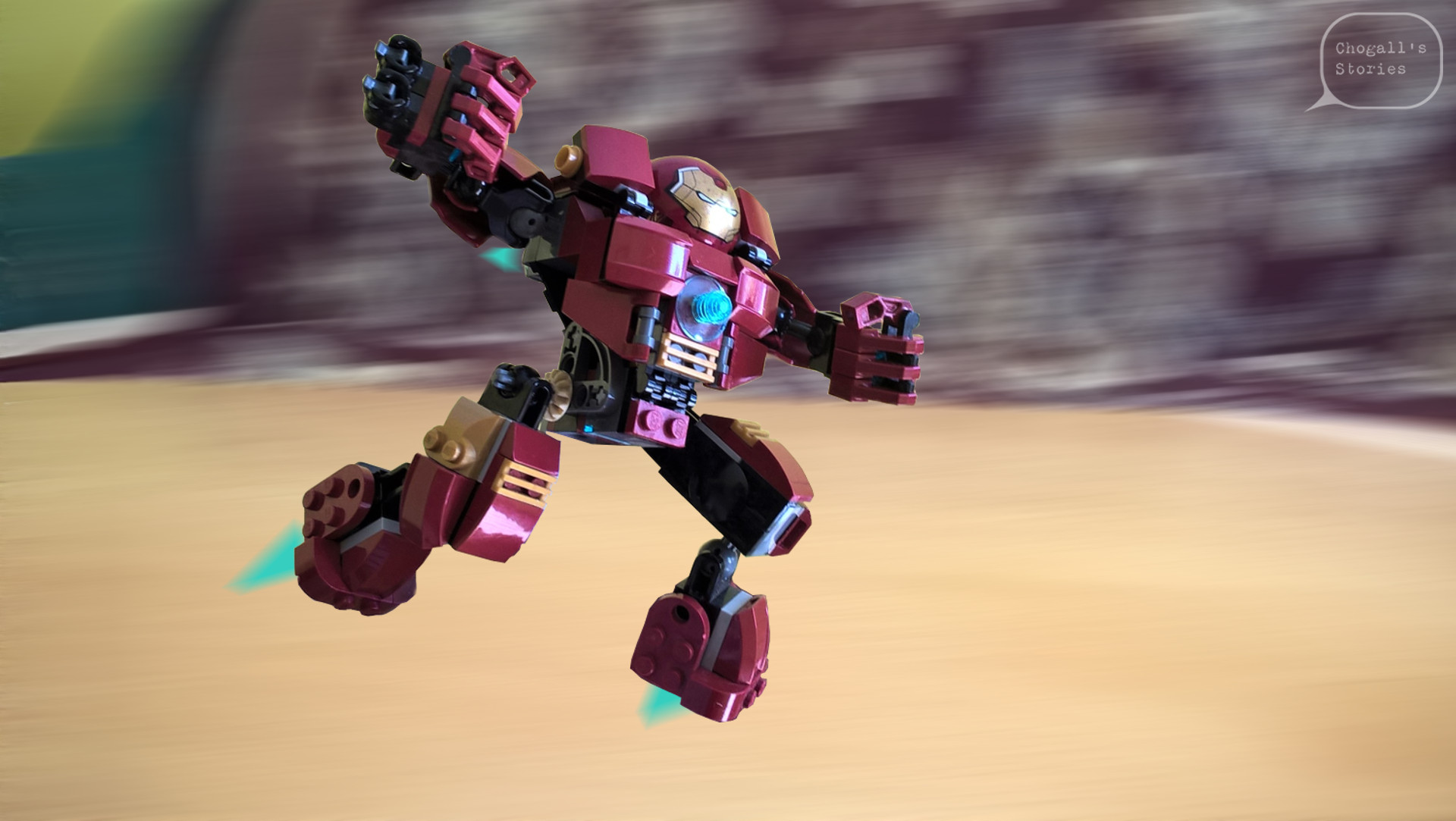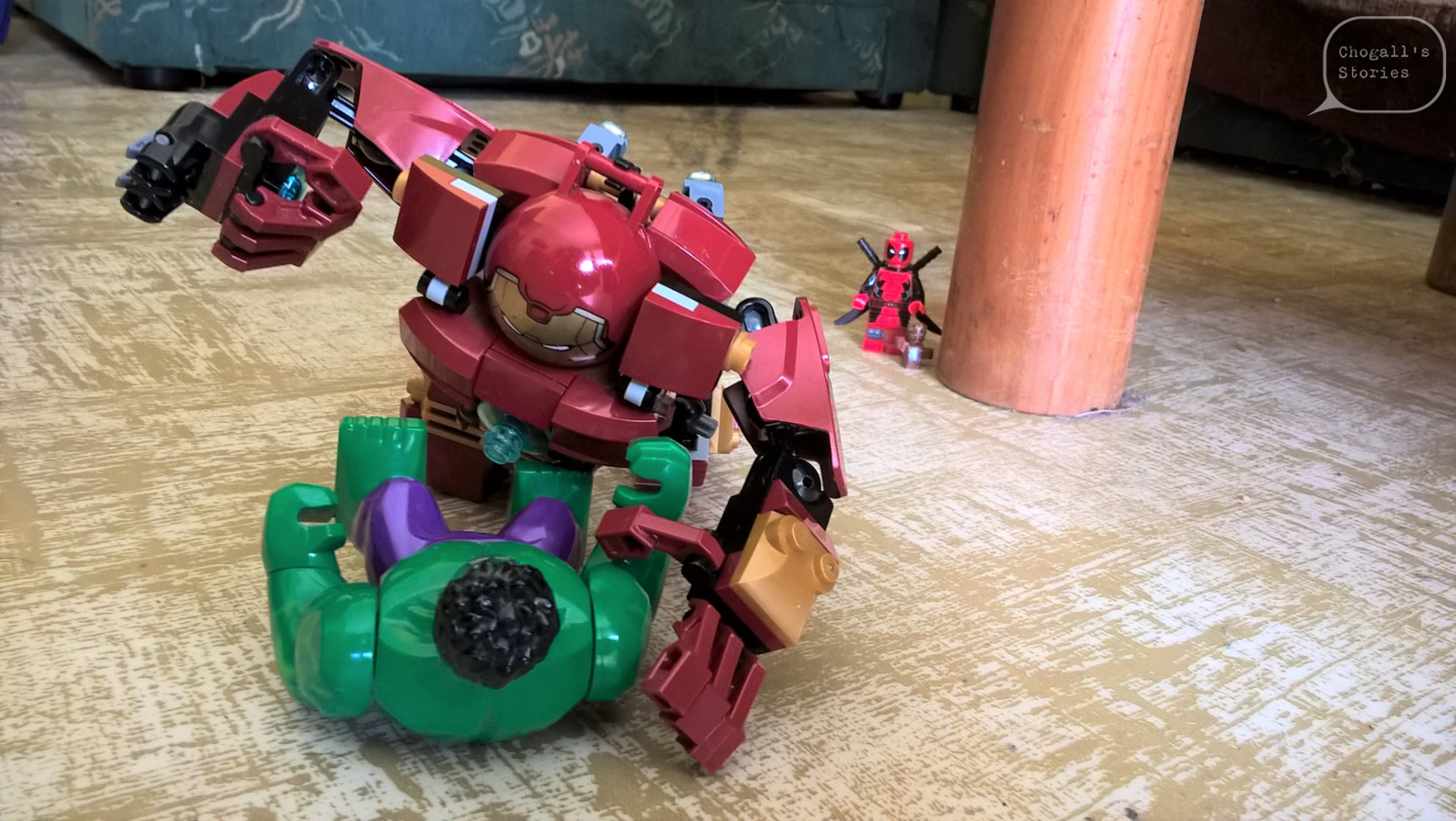 04
After Veronica's blow Hulk fell off the table and hit the ground hardly. He was stunned for a moment, what Ironman took as his advantage. He jumped directly on Hulk and striked heavily.
Groot screamed with fear: I am Groot!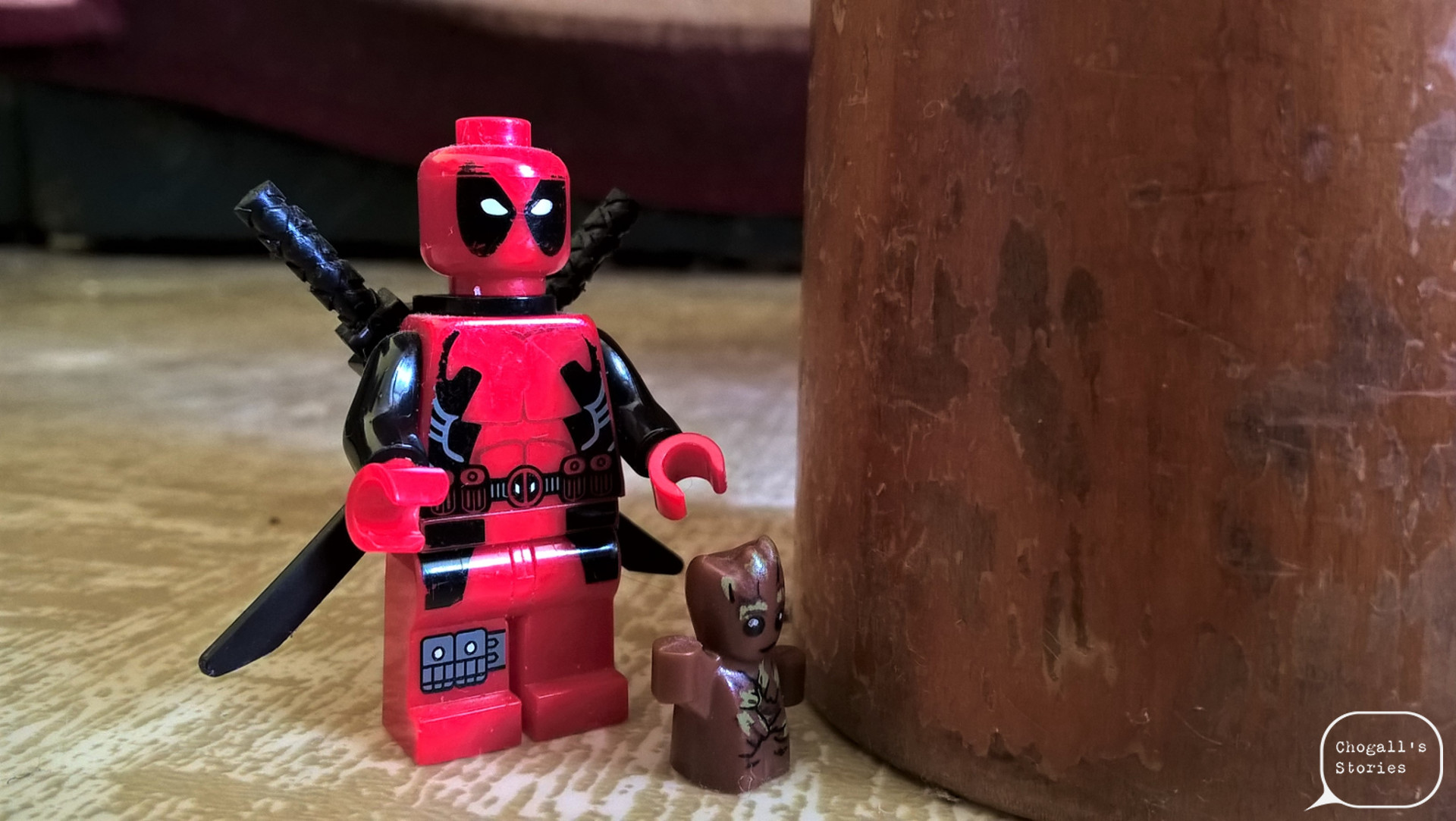 05
Deadpool: Man, they hit each other really seriously. Don't worry, little one, I am with you. By the way, who are you? Where did you come from?
Groot: I am Groot… I am Groot…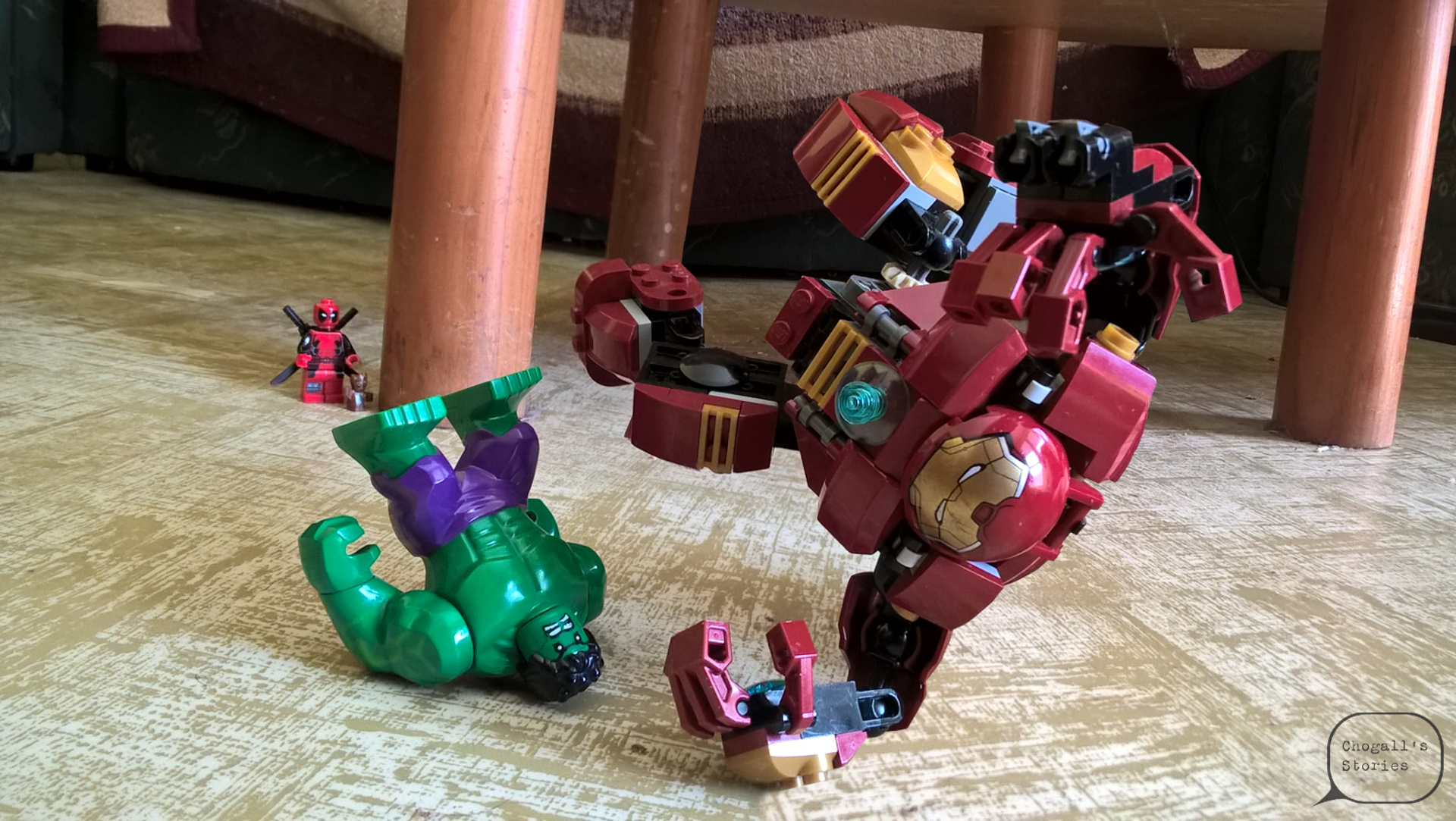 06
Hulk jumped over and kicked Veronica away. Then he rushed after her.

07
Hulk hit Veronica as he was able and Ironman started to be worried. So, he started engines, to fly a bit.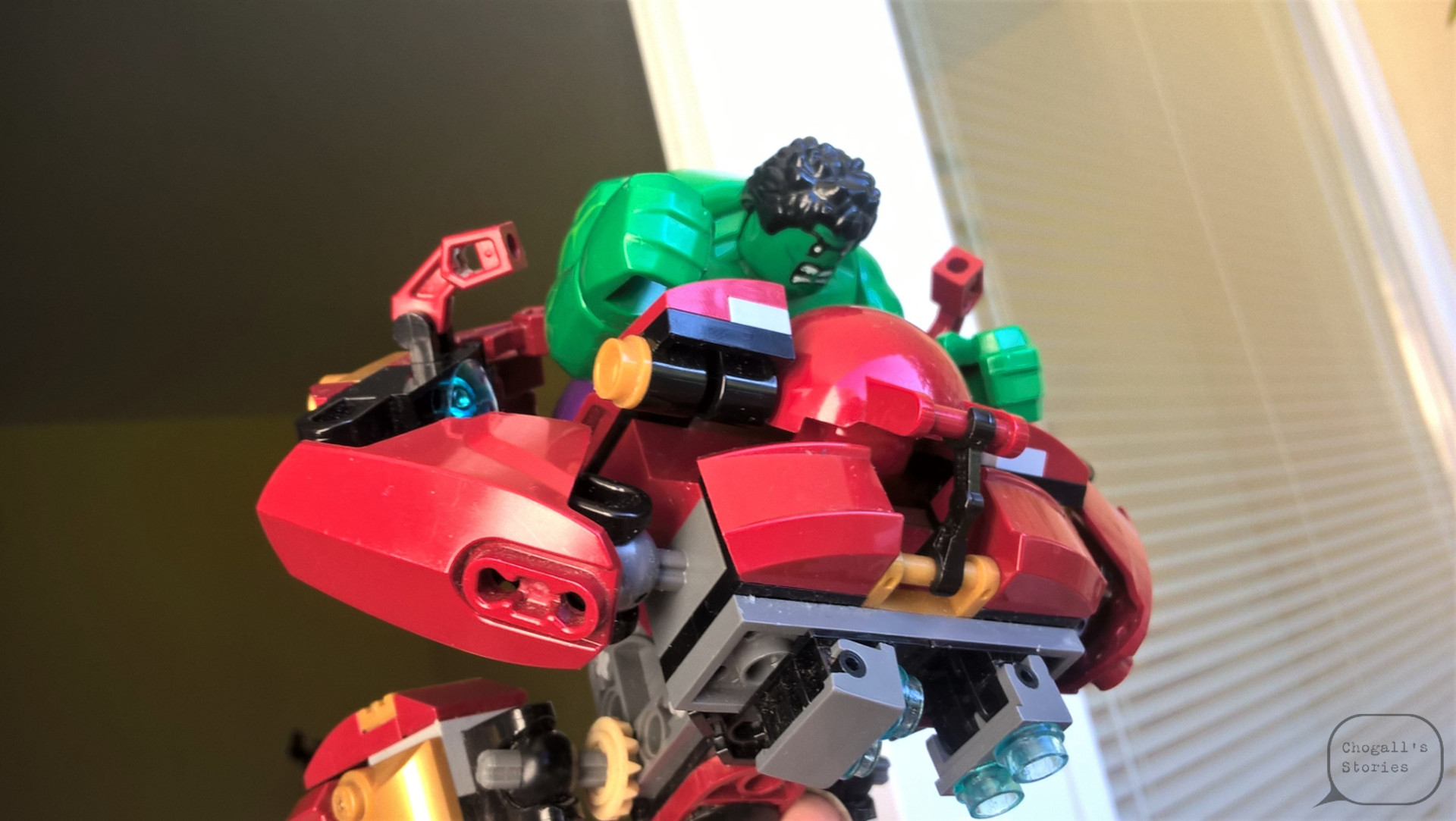 08

Both fighters got up in the air. Hulk pressed on Veronica.
Tony: Damage report.
Veronica: Chrrr…chrrr…
Tony: That was comprehensive.
Tony knew this won't last long. It is a time to act swiftly.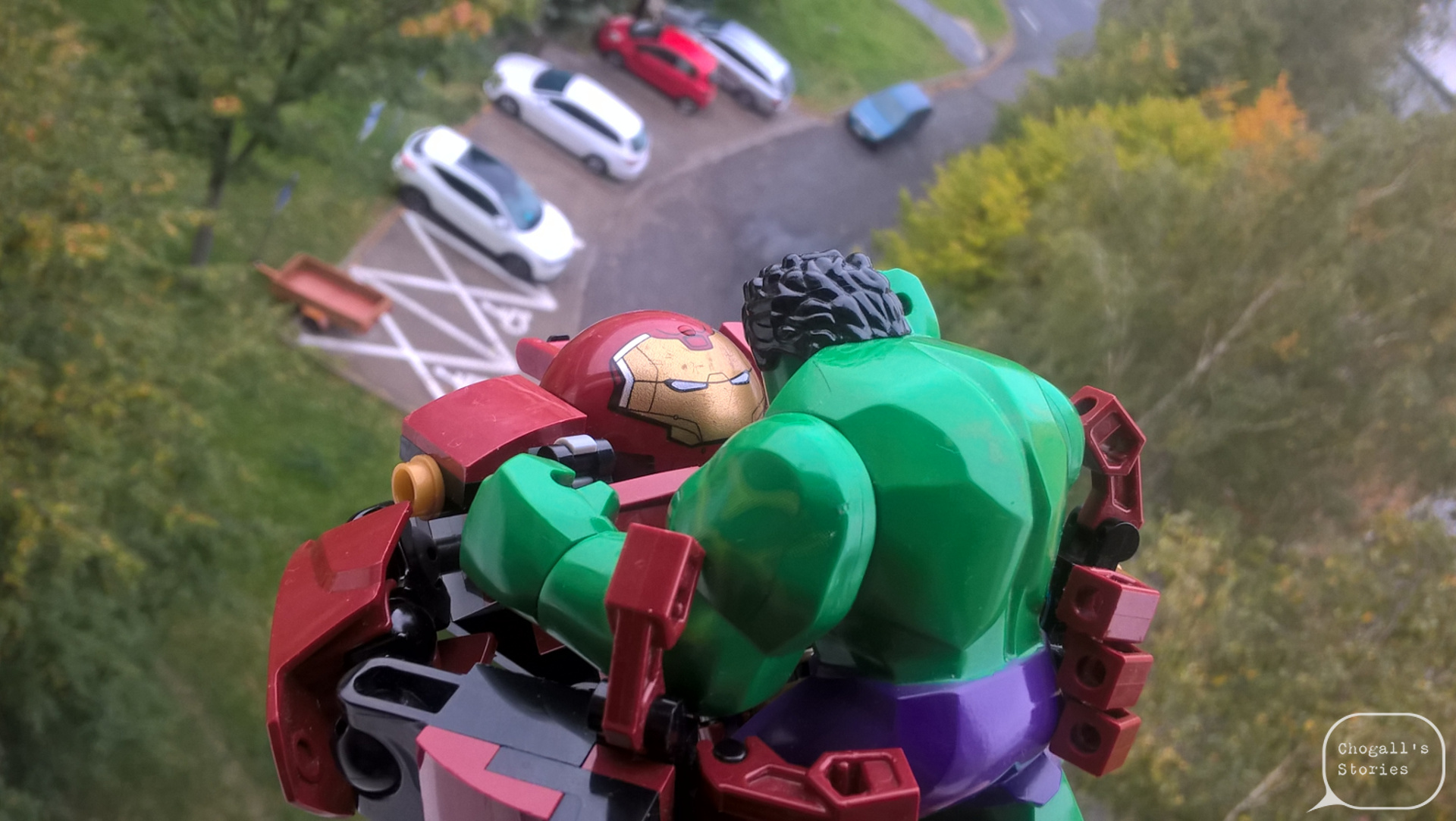 09
Hulk reached his maximal rage and started to be totally furious. Veronica loses gradually her functions. Engines started malfunctioning and Veronica, bound together with Hulk, is falling back to Earth. Ironman tries to land as safely as possible.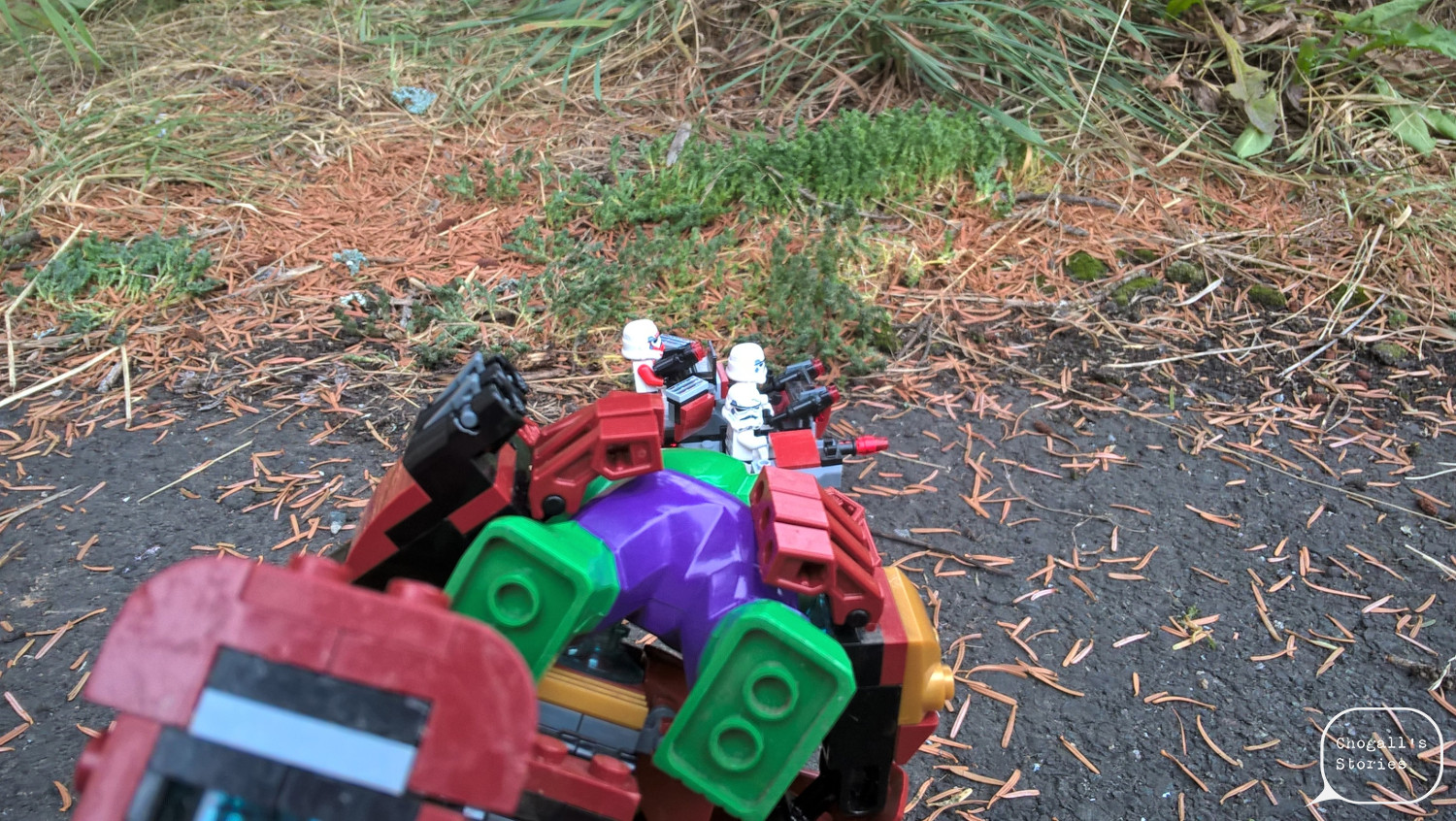 10
Veronica got into uncontrolable fall. Hulk has destroyed all flight functions already. So, our heroes are falling directly on Stormtroopers.
Stormtrooper: What? What the hell is this?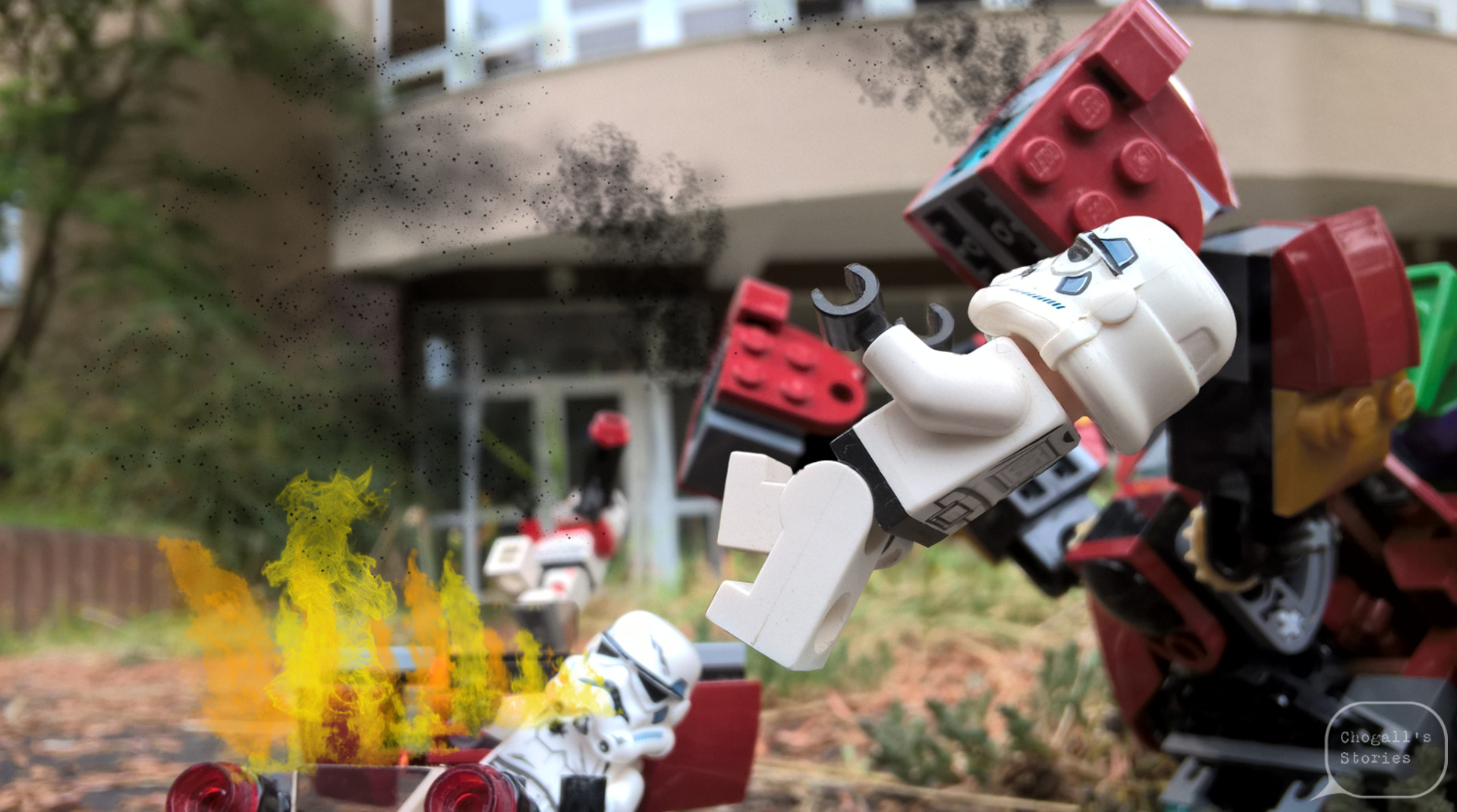 11
Veronica and hulk hit the hovercraft, which that to ignite. The bodies of the stormtroopers were flying through the air. Who survived, who's injured, will you see the next time.